So I'm going to let it be known right now, I really dislike wearing jeans. I usually feel gross and ungirly in them! Yet there are times when even I am forced to wear the damn things. Freezing temperatures and plans to frolic in the great outdoors are my only exceptions pretty much. WELL it was freezing the other day so here's the end result. blarg!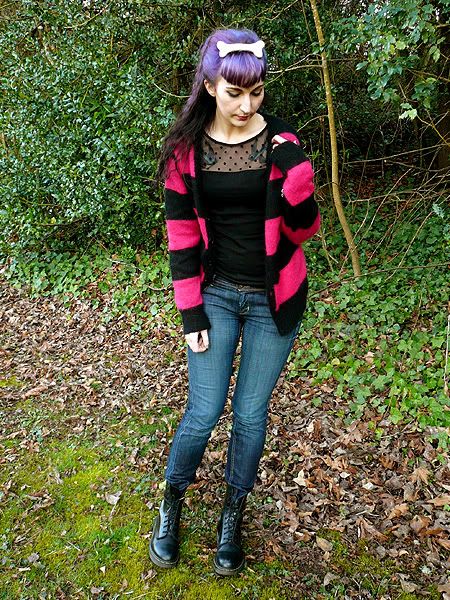 God ti was so freezing this day D: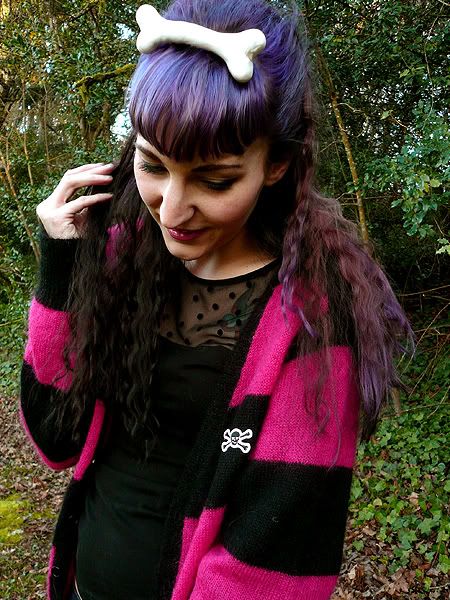 I really love this top, the sheer polka dots are a really cute detail. Looking forward to weather warm enough to show it!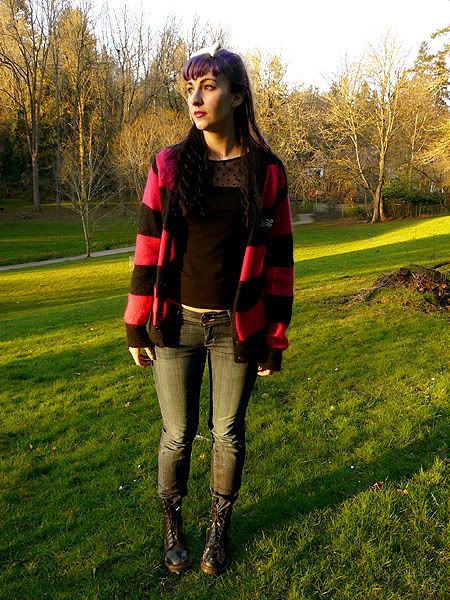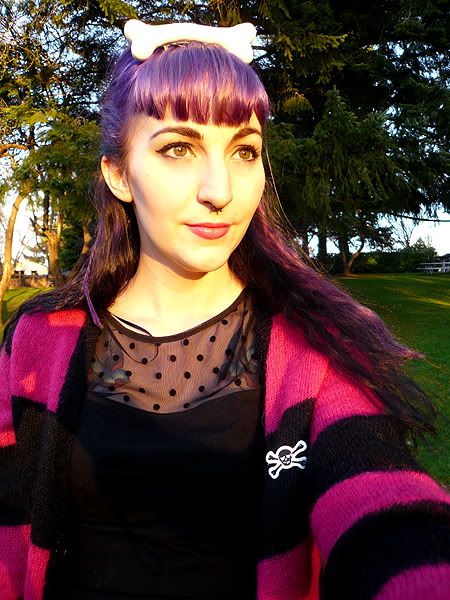 The sunset was really nice though!



OUTFIT RUNDOWN
Hairbone- handmade by me
Shirt- H&M
Cardigan- Super Lovers
Jeans- Hudson
Boots- Dr. Martens

How do you make jeans more stylish?